Create designs automatically! Just write a text or select a topic and immediately you'll get design templates proposals for your project.
Social media, ads, banners, etc speed up your content creation process and cut designer's costs.
Artify auto is ideal for: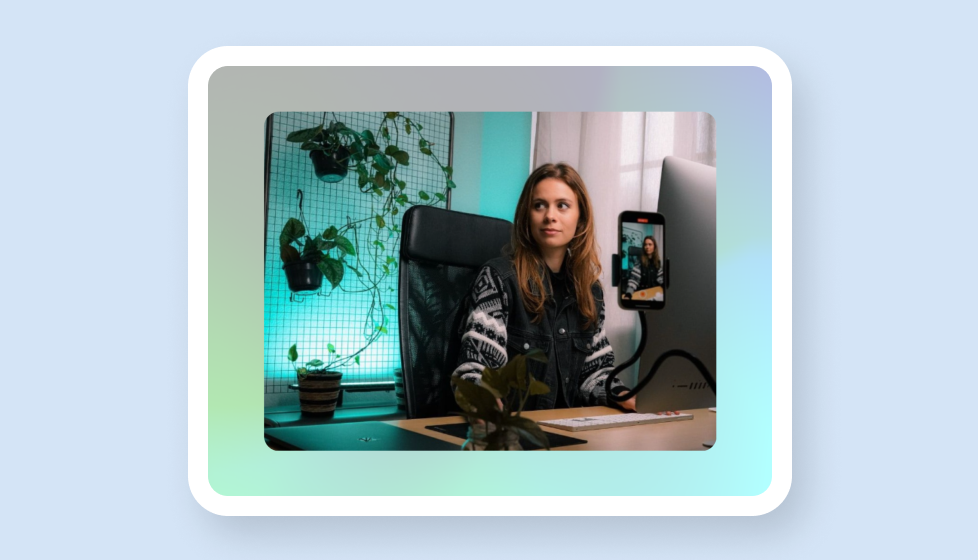 Content creators
Create designs in a breeze to share in your different channels, use our huge ready to use texts for your copy.
Social media managers
Create beautiful posts for your social media channels without even having to open a design editor, choose fonts, colors, logo and topics and click a button!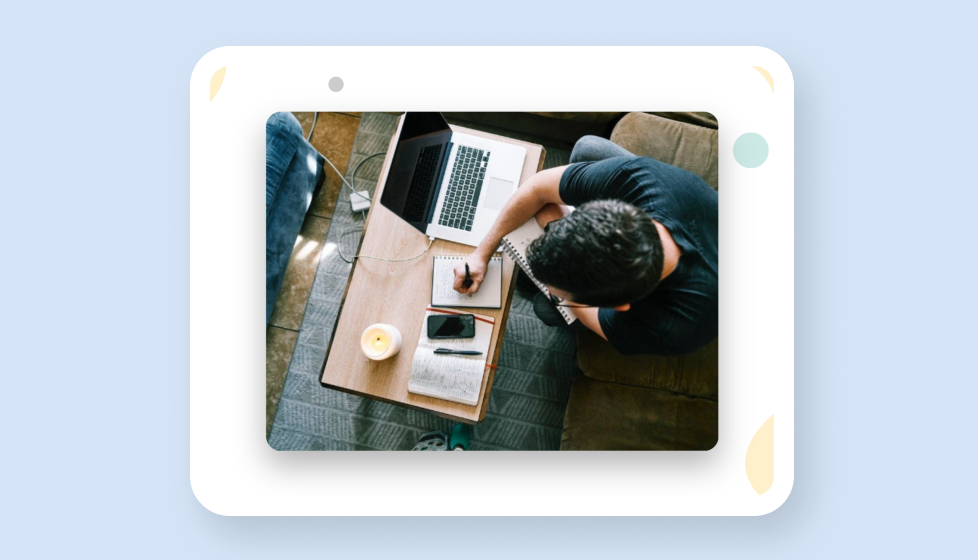 Entrepreneurs & indie makers
Don't you have time to design or money to hire one? create your designs with our tool and focus on what your business need.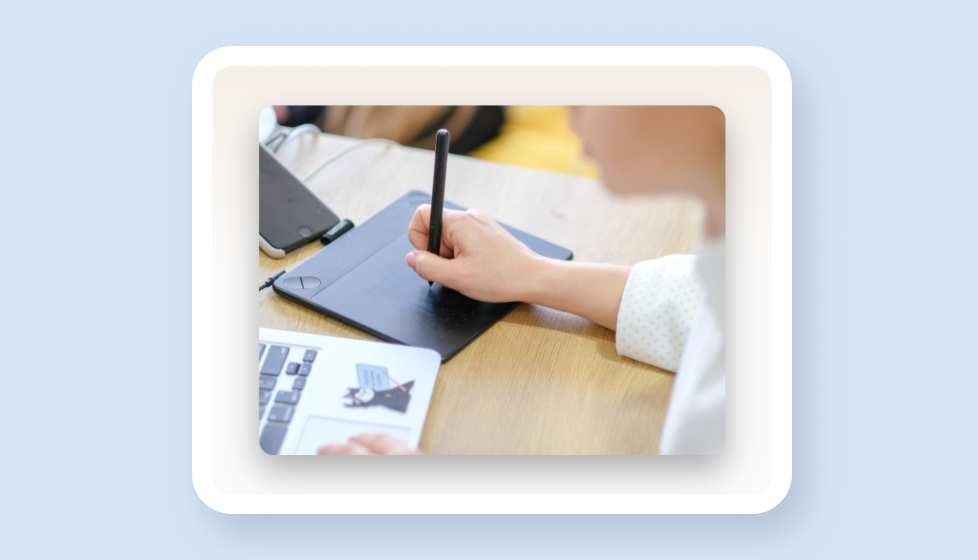 Designers & developers
Get quickly designed ideas for your projects or your customers, download in vector format to give a final touch to your designs in your preferred software.
Use cases, what kind of images can be generated: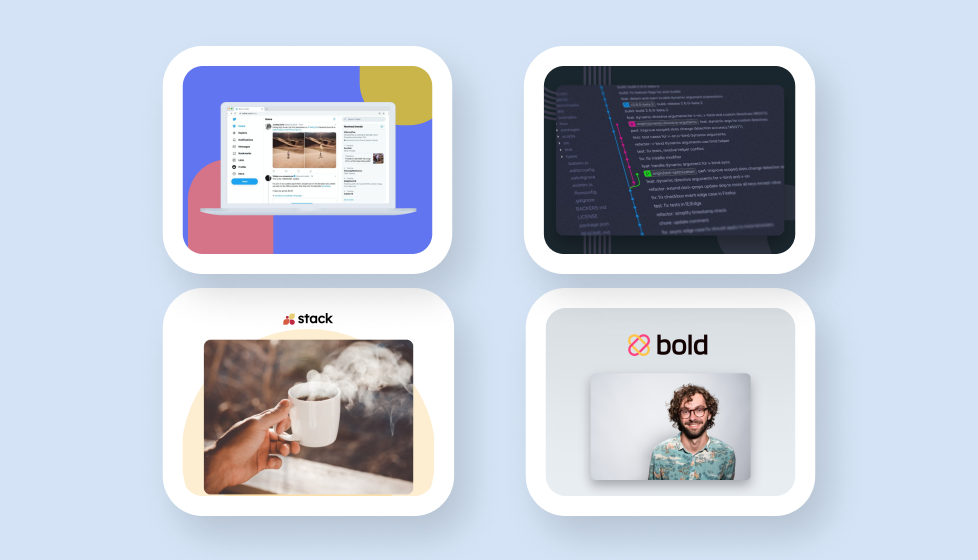 Add backgrounds to your images
Decorate and add backgrounds to your images or screenshots with a click, thousands of different options and colors to choose from.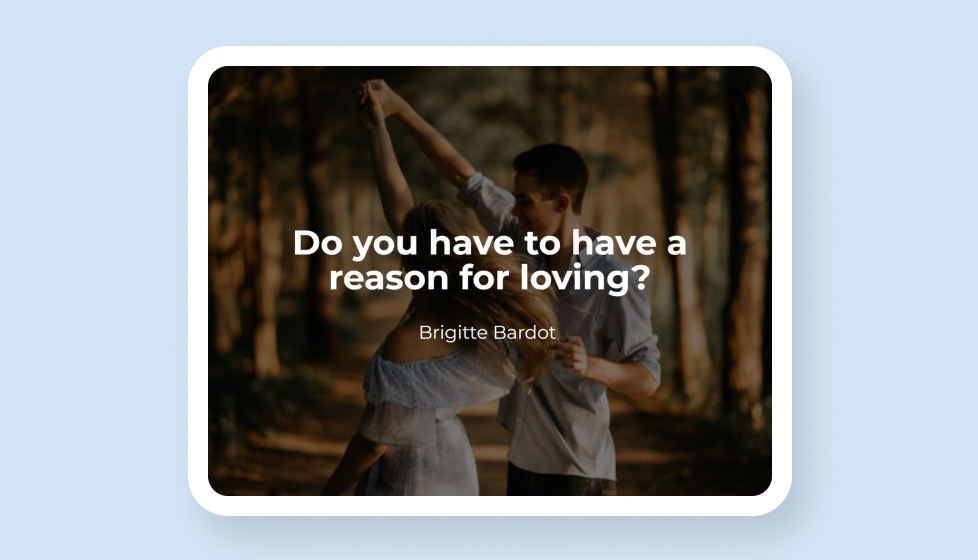 Quoted styled posts & banners
Create quote-styled posts in a breeze, just add a text or select one from our database and thousands of designs will appear with a single click.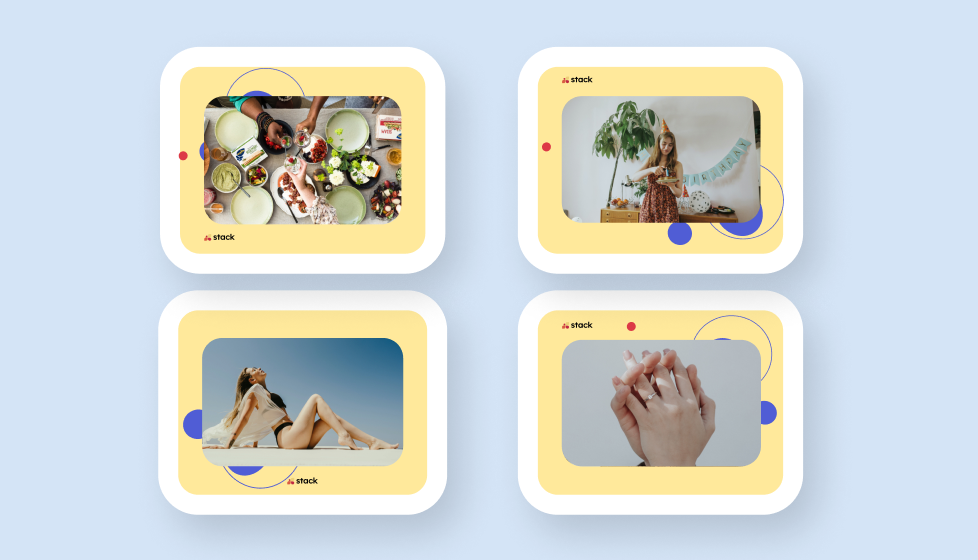 Several images with a similar style
Create galleries of posts by simply uploading your images, different colors, fonts, backgrounds and decorations to choose from.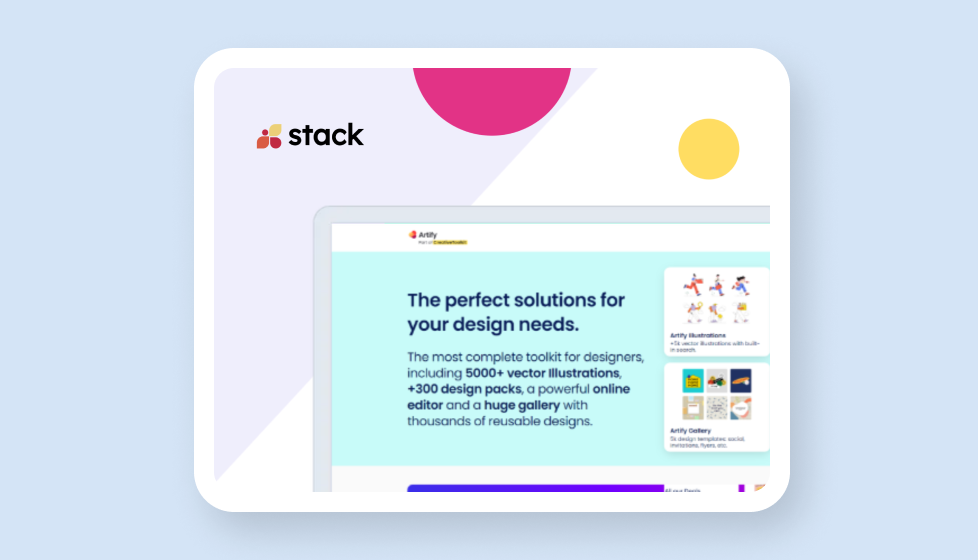 Advertisement & social media posts
Create ad styled posts: Add text to your images without the hassle, texts will look nice, aligned, perfectly located, beautiful fonts chosen, simple, Create decorations for several images at the same time with a similar look.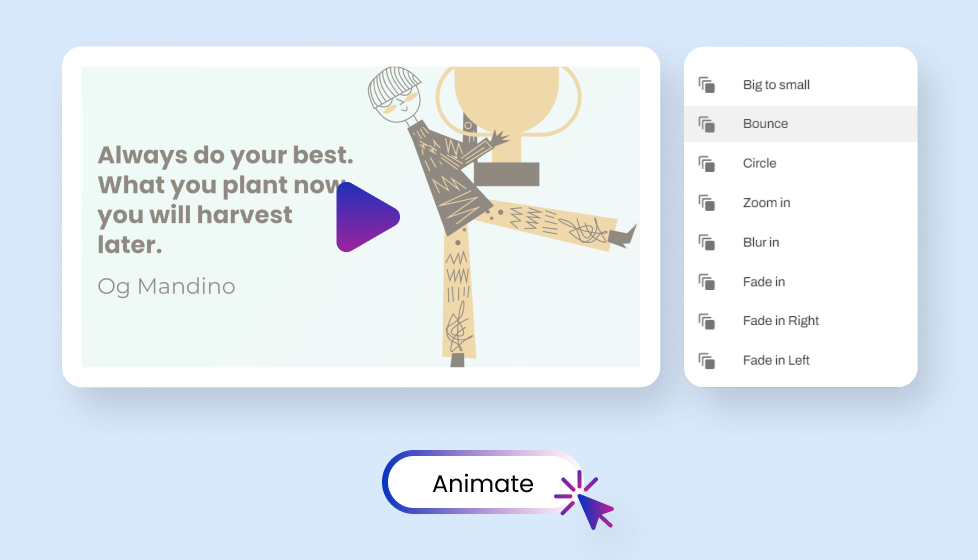 Mini animations & videos
All the generated designs also can be automatically animated with a single click and downloaded as animation/video.
Features, what makes auto awesome!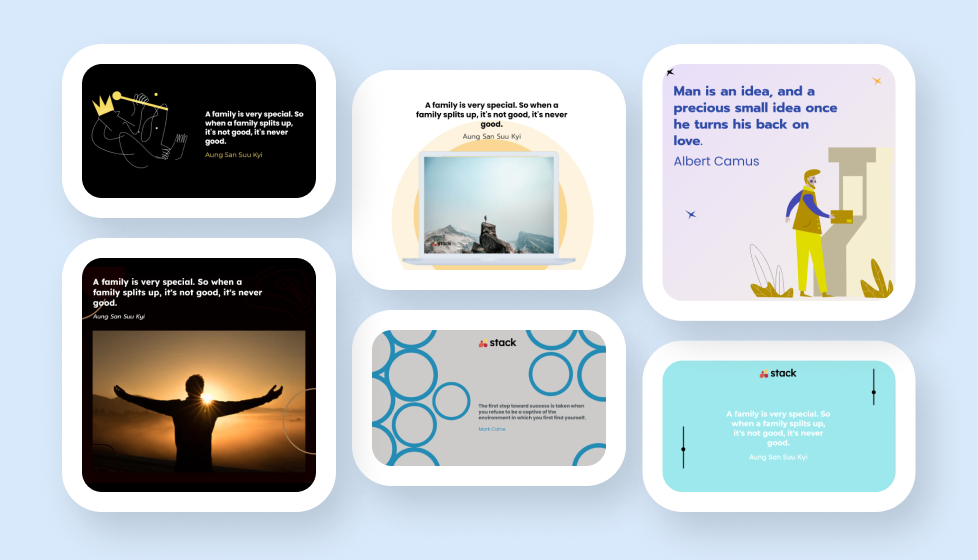 Generate as many designs as you need
All you need is to write a copy (or select one from the topics) and add your photo or logo (optional) to start generating as many designs as you need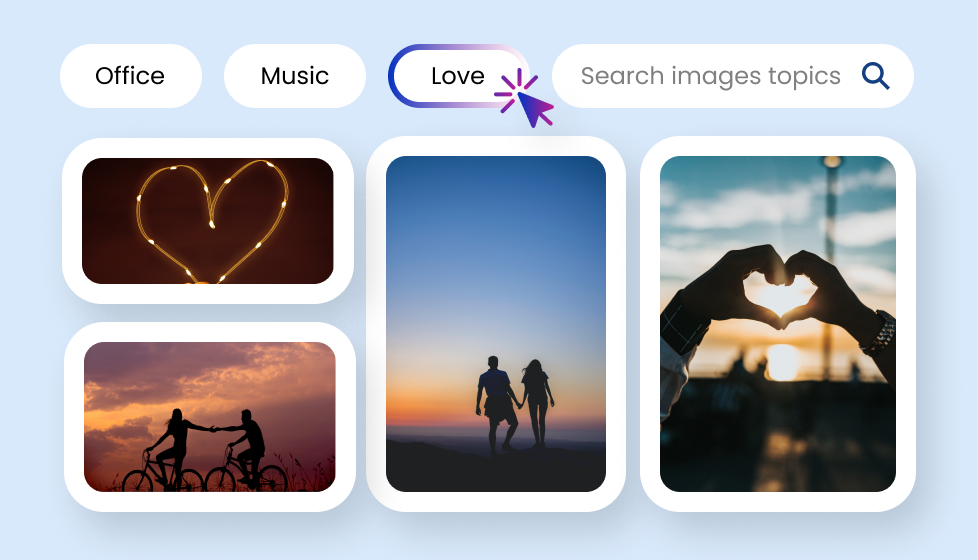 Create even if you don't have images/photos
No problem, Use our built-in photo search or just enter the topic you need and designs with related images will be created automatically.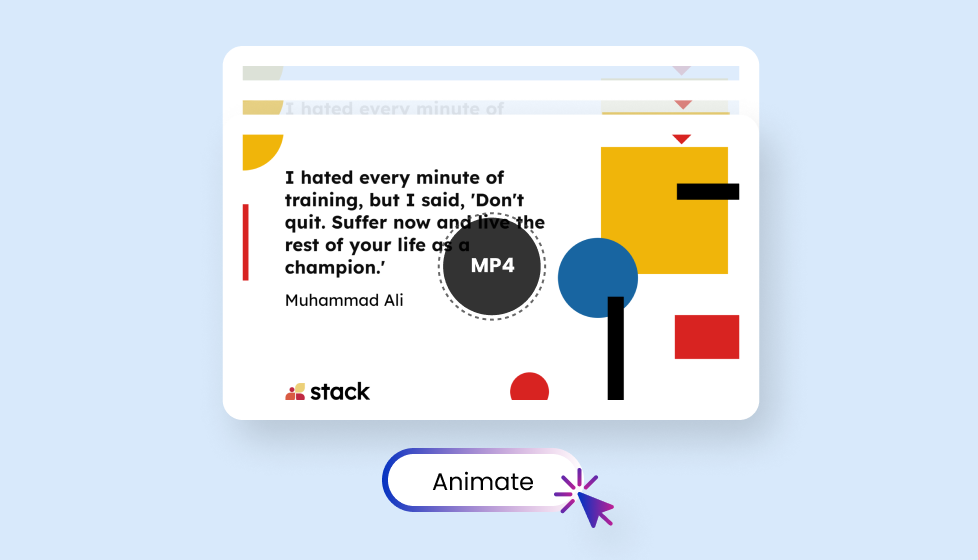 Bring your designs to life with animations!
Every template created with artify can become an animation with a single click!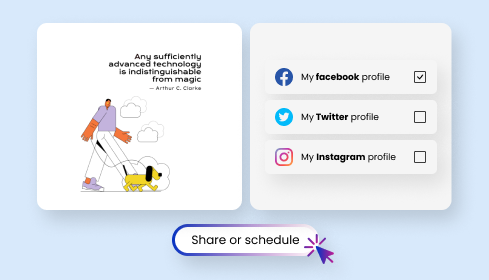 Share or schedule in your social profiles
You can add up to 10 social profiles to share or schedule your contents, including instagram, facebook and twitter, more social networks will be added soon.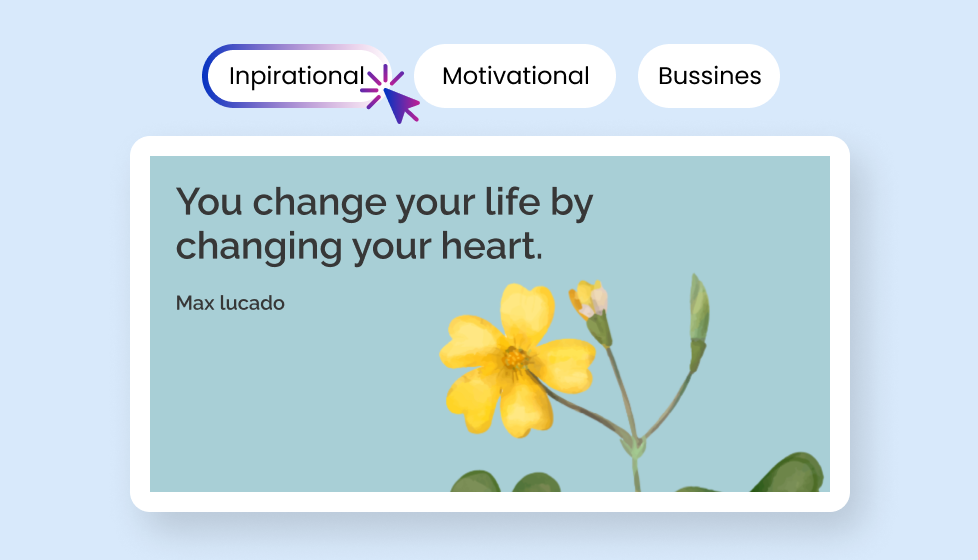 Creative copys & famous quotes of every topic
Aren't you clear on what copy to use? Not a problem, we got thousands for you!
Add your own brand: custom colors, logo, fonts!
Upload your own logo, select your brand colors, fonts and even contact or other info to your designs automatically.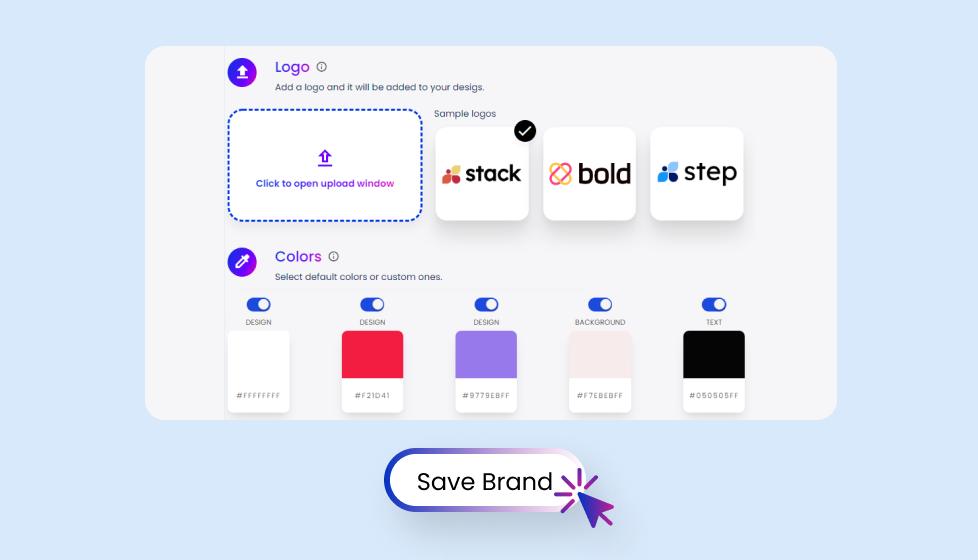 Create and save brands
Save your brand options (logo, colors, font, contact info) in your account so that you can include those guidelines automatically in the designs you generate.
Save any designs you like to use them later
Save designs in your account to keep them easily accessible anytime, you can also use the saved designs as templates for future designs.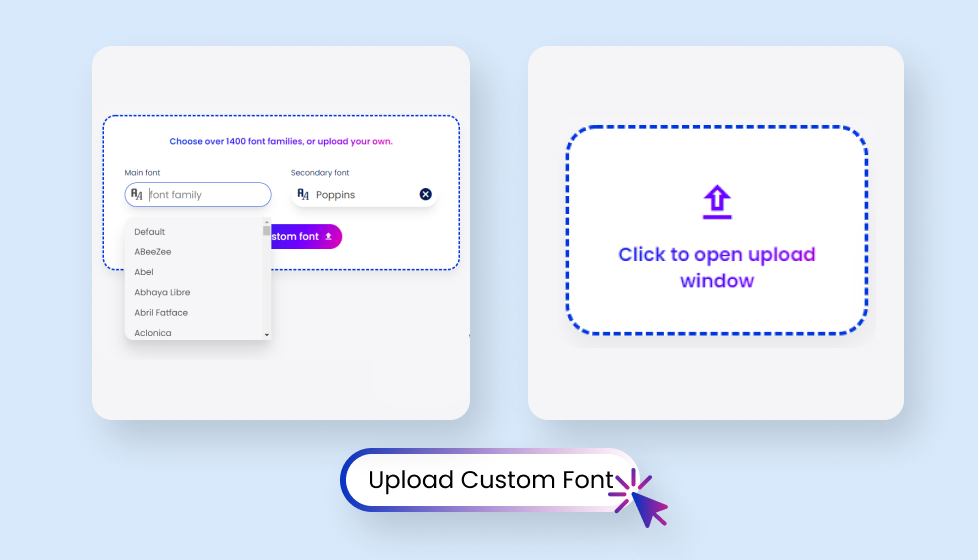 Search Google Fonts & upload custom ones
If the design's font doesn't match your need, you can generate designs with the font you need or upload yours.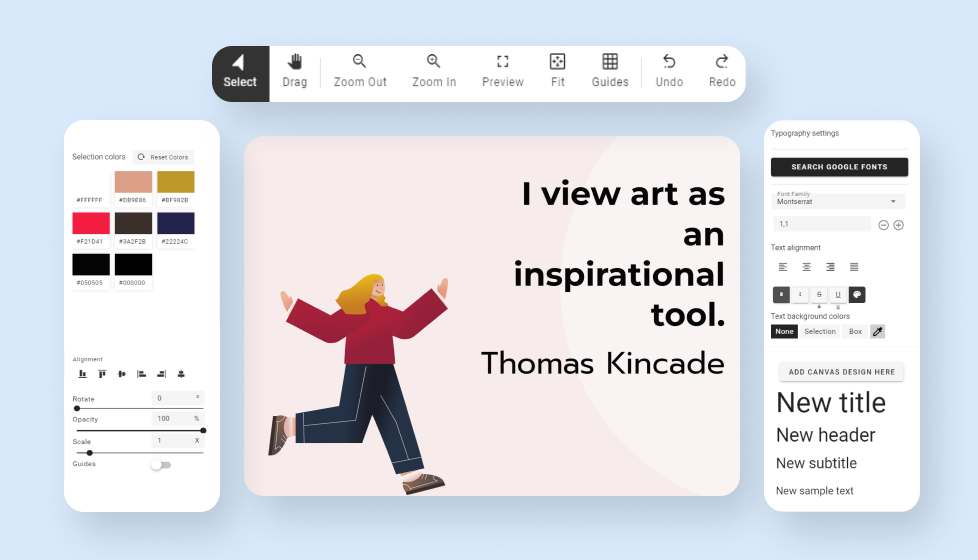 Fully edit any design in Artify Editor
All the designs can be edited right on the spot with our built-in design tool: artify editor.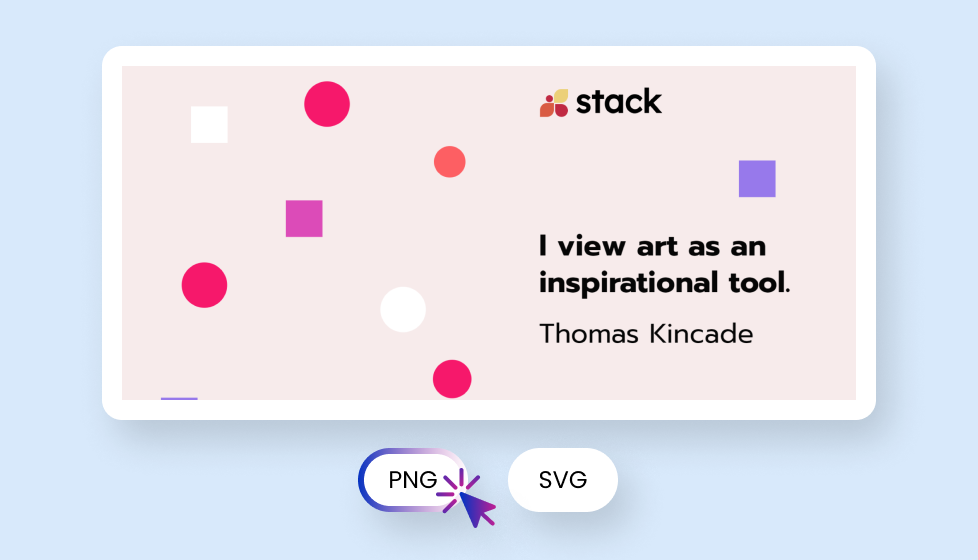 Download any design in high quality formats
You can download any design in high quality PNG, WEBP or fully editable vector files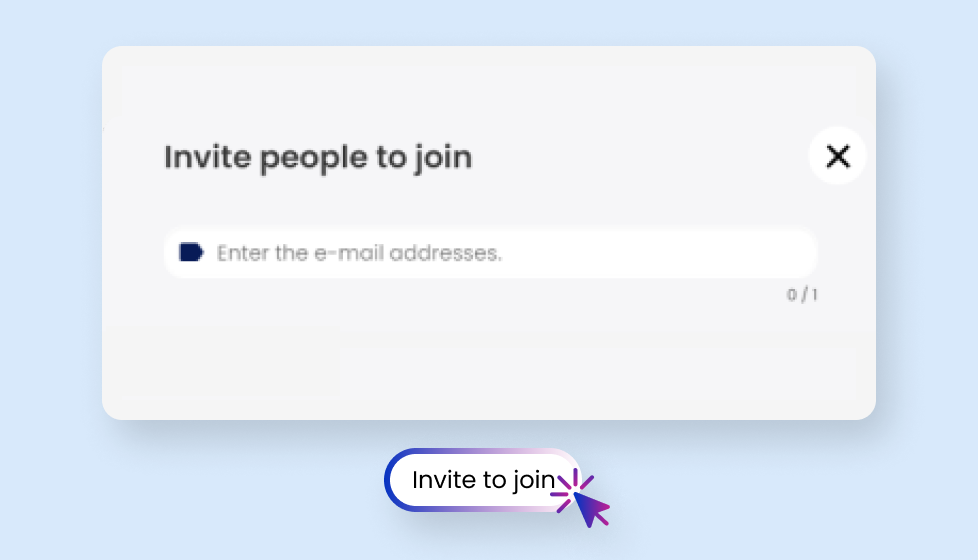 Add members to your team
You can add members to your team and allow them to use auto and create designs for your brands.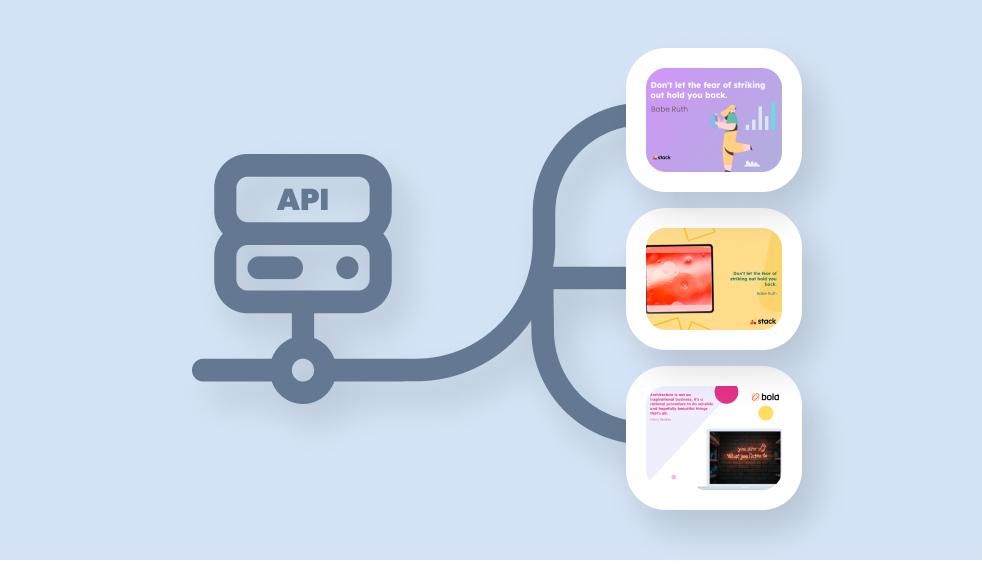 API Access and custom integrations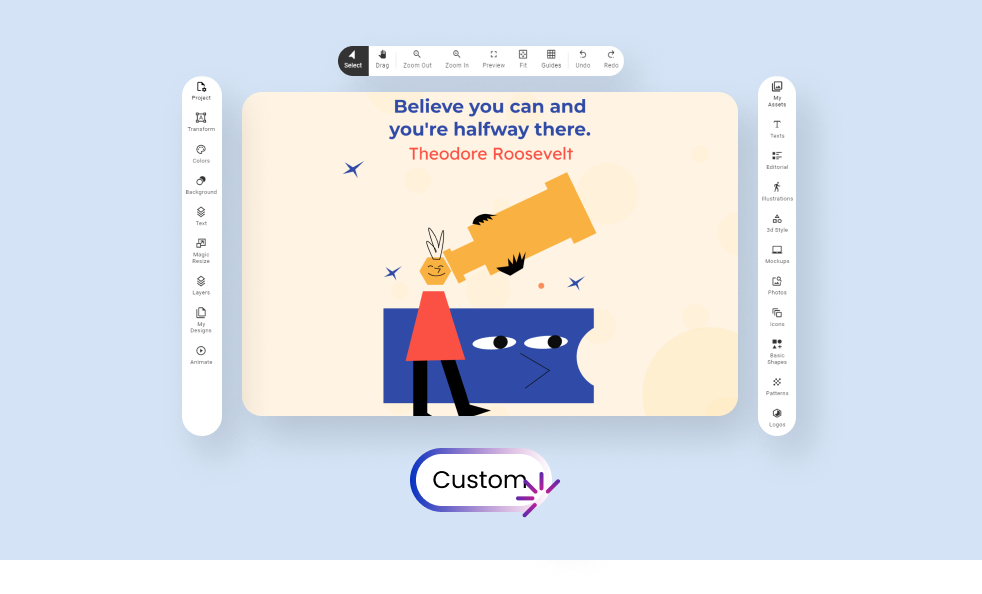 Create custom templates in our full editor
You can create as many templates as you need to be used as base for your generated designs!
Are you in love with Artify Auto as we are?
We are currently in a pre-release stage. But if you would like to get notified when we launch, just leave us your email address below.